Is there a way to adjust the zoom level of the displayed pdf?

If your Preview setting is set to "Built-in" (the default): Move your mouse near the top left of the preview panel. You should then see some buttons for zooming; click on them to zoom in or out of the PDF preview.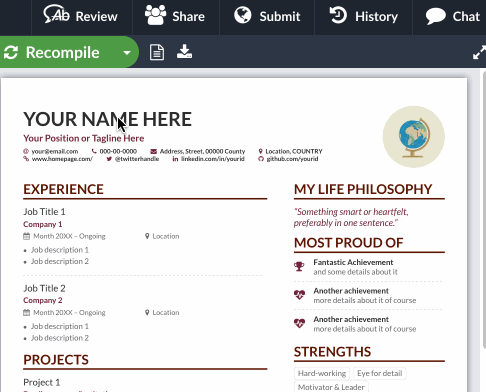 If you have changed your Preview setting to "Native", the PDF is rendered using the PDF reader that comes with your browser, and you should see zoom buttons as provided by your native browser PDF viewer.
Overleaf guides
LaTeX Basics
Mathematics
Figures and tables
References and Citations
Languages
Document structure
Formatting
Fonts
Presentations
Commands
Field specific
Class files
Advanced TeX/LaTeX