Changing email address associated with an account
You can add email addresses and change your primary email address in your user settings here.
To do this, you'll need to first add a new email address by clicking "Add another email".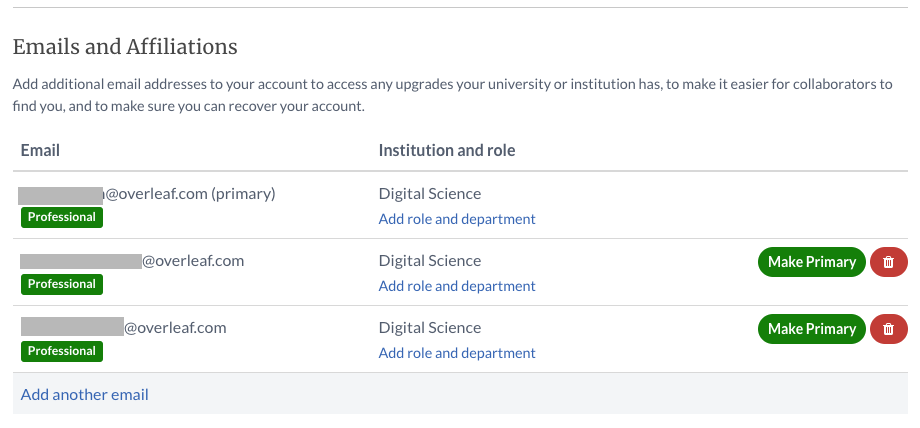 You can then provide your email address, optionally specifying the institution affiliated with that address if applicable.

After clicking the Add new email button, please check your email Inbox for the confirmation message, and follow the steps in it to confirm your address. (You may need to check in your Spam, "Updates" or "Promotions" mail folder for the email.)
If your department, university or institution has an Overleaf premium subscription, adding your university email address will upgrade your account to the premium level.
Note that you can only login to your Overleaf account with the Primary email. If you would like to change your login email, make sure to click on the Make Primary button next to your chosen email address after adding it in Account Settings.
Overleaf guides
LaTeX Basics
Mathematics
Figures and tables
References and Citations
Languages
Document structure
Formatting
Fonts
Presentations
Commands
Field specific
Class files
Advanced TeX/LaTeX